Instructors Index
From Props Academy
These are dedicated cosplayers and content creators who provide truly amazing tutorials and how-to guides for all prop and costume needs. Check out the table of contents on the side to find instructors by name! Each instructor listing includes links to their social media pages, a short bio from their website or main page, and a category link to all of the instructor's tutorials on this wiki!
Ace Cosplay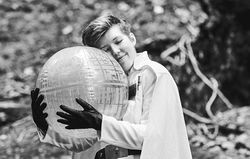 My name is Alea but you can call me Ace. It's the usual stuff on this page: Costumes, art, and shenanigans!

All Tutorials by Ace Cosplay
Adam Savage (Tested)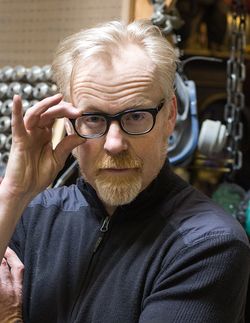 ADAM SAVAGE has spent his life gathering skills that allow him to take what's in his brain and make it real. He's built everything from ancient Buddhas to futuristic weapons, from spaceships to dancing vegetables, from fine art sculptures to animated chocolate — and just about anything else you can think of. Adam is the Editor-in-Chief of Tested and former co-host of Myth Busters.

All Tutorials by Adam Savage
Alana Waffles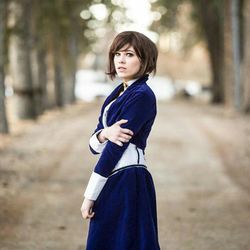 Goof. Published cosplayer. International events & based in western Canada. Insta has daily posts & youtube+twitch has weekly.

All Tutorials by Alana Waffles
Alyson Tabbitha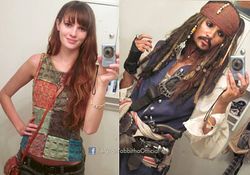 I'm just a girl that likes to play dress up & create things!

All Tutorials by Alyson Tabbitha

Back to Top
Ammnra Creations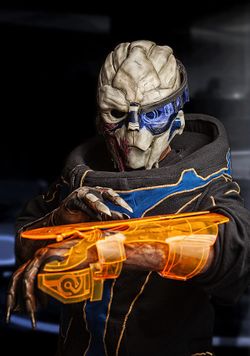 Props, costumes, jewelry, and toys made by Chris "Ammnra" Myles, a full time engineer currently working in the product design/medical device industry.
If you like my work, become a fan! I'm always open for new ideas for future projects.

All Tutorials by Ammnra Creations

Back to Top
Andrew DFT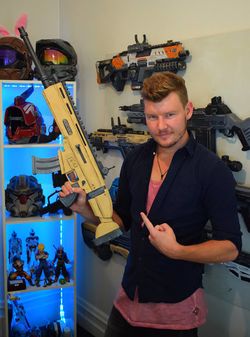 Sup Bros, Im a Kiwi born and raised artist =) across the world in a country called New Zealand aka MIDDLE EARTH =D

All Tutorials by Andrew DFT

Back to Top
Arda Wigs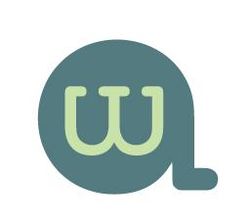 Arda Wigs is a Chicago-based wig company that was established in 2009. We are dedicated to bringing cosplayers and wig enthusiasts wig styles wearable on any head type, as well as being realistic and easy to style. All wigs are made a full 23-inch circumference cap size (unless stated otherwise) to accommodate large heads and/or thick hair. Flash photos will not produce a blinding, unrealistic shine. We are also known for our customer service, fast shipping, great prices and mobility – we travel all over the United States to bring our wonderful wigs to a convention near you. We wouldn't be anywhere without the hard work and dedication of our wonderful and creative staff.

All Tutorials by Arda Wigs

Back to Top
Ares Armory Studios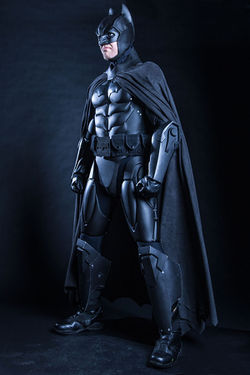 My name is Brandon. I'm a life-long fan of Superheroes and Sci-Fi movies. Ever since I was a kid I was fascinated with how things were made in the movies and whenever I had the chance to watch behind the scenes featurettes I jumped on them.
As I got older, I started to make my own props. Until a few years ago I created my own Batman suit using the same techniques as used in the big budget movies (sculpting, mold making, casting). Recently I've been working on creating cost effective costumes using materials like foam and in turn creating tutorials so others can do the same themselves. My goal is to make it as easy and as fun as possible for as many people as possible.
I hope you find something of value here.

All Tutorials by Ares Armory

Back to Top
Armoured Brownies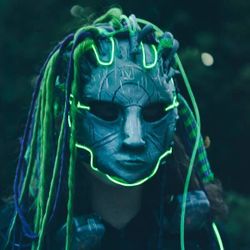 I want to share my craft with others whilst improving my skill and raising the quality of my work. Trying to communicate how great crafting is to those that are too afraid to try and in turn expand my experience.

All Tutorials by Armoured Brownies

Back to Top
Axceleration Designs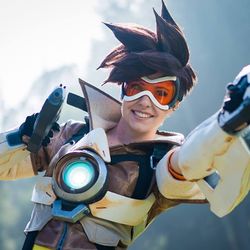 Hello! My name is Alexandrea and I currently work as a professional fabricator for the film industry. That means, I create anything and everything that TV shows and Movies require. Including but not limited to: dead bodies, gore effects, animals, creatures, monsters, prosthetics and puppeted practical effects.

All Tutorials by Axceleration Designs

Back to Top
Billythebrick Cosplay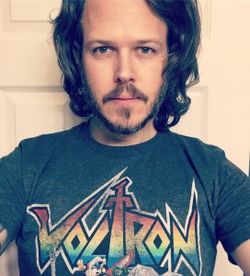 I've been cosplaying and making my own props for about four years, but I recently lost my job of 13 years. That led me to trying to make this hobby of mine I'm very passionate about into something a lot more. I do everything myself from sewing and pattern making to foamsmithing, mold making and casting, 3D model design and printing, and more. I also love learning new skills and challenging myself! I've always got at least half a dozen projects in the works at any given time.

All Tutorials by Billy The Brick Cosplay

Back to Top
Blind Squirrel Props (Mike Iverson)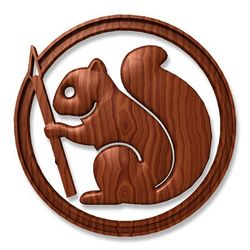 Blind Squirrel is the screen name for Mike Iverson, a prop builder who has been making replicas from movies, television, games, and anime since 2005.
A graphic designer by trade (and former comic book illustrator), Mike spends his spare time building props wielded by cosplayers around the globe. What began by building plastic model kits and making Halloween costumes quickly became an obsessive hobby. Self-taught through experimentation and online tutorials, Mike continues to expand his skill set with every new project.

All Tutorials by Blind Squirrel Props

Back to Top
Broken Nerd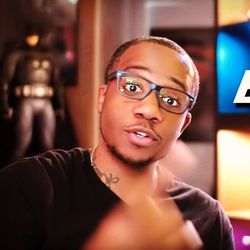 Hello, my name is Darrell better known to many as The Broken Nerd. I am a maker/hobbyist that is passionate about 3D printing and all things related to prop making. Relatively new to the 3D printing community, I started TheBrokenNerd YouTube channel as way to share my passion for 3D modeling and making cool props. In addition, I hope to inspire individuals to pursue their passion for making and creating, while utilizing readily available tools and technology.

All Tutorials by Broken Nerd

Back to Top
Commander Holly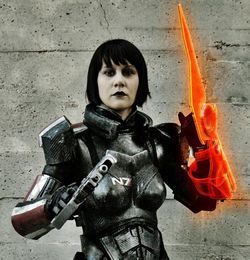 Hi! I'm Holly! I am an artist and storyteller! I write, create creatures and costumes, and make YouTube videos. On my journey here I got a degree from the University of Santa Barbara in Medieval History, and studied at the University of Edinburgh in Scotland specializing in folk magic and Medieval literature. I also worked in special effects, creating creatures and costumes in shops for Disney, Dreamworks, Adult Swim, and more. I got my start in youtube because I was one of the subjects of Morgan Spurlock's documentary, Comic Con Episode IV: A Fan's Hope, and later I was a cast member of the syfy series Heroes of Cosplay.

All Tutorials by Commander Holly

Back to Top
Coregeek Creations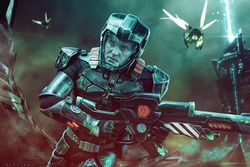 Award winning fabricator of replica props, co-host of Craft and Geek podcast, how-to content creator and cosplayer.
Along with creating props and costumes I talk about my maker experience on Craft and Geek with my co-host Jackie Craft Cosplay. I also share how-to maker videos on YouTube and live-stream my creative building on Twitch. I work with various materials including wood, thermoplastic, resin, clay and foam. I specialize mostly in handmade, scratch built props.

All Tutorials by Coregeek Creations

Back to Top
Corsec Props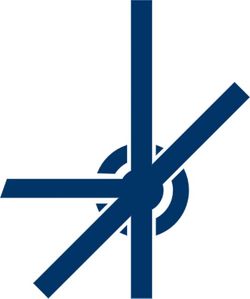 CorSec Props is a small business specializing in kits and finished products for cosplay. We also produce tutorials and videos for education and instruction

All Tutorials by Corsec Props

Back to Top
Cosarmor and Props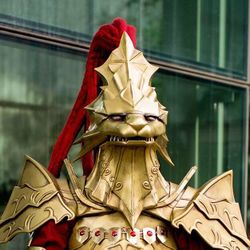 Amateur extreme hobbyist and master dabbler

All Tutorials by Cosarmor and Props

Back to Top
Cosplay Chris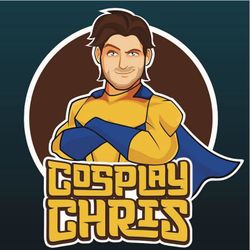 All things Cosplay. Movie reviews. Prop building. Collectable reviews. Cosplayers do it best!

All Tutorials by Cosplay Chris

Back to Top
Cosplay4UsAll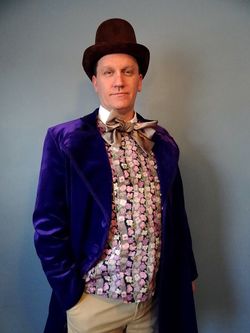 Wendy, Jay, and Courtney are a family that enjoy working together making props, armor and anything else they find interesting.
Courtney started costuming back in 2010 and her first convention was Anime Next, in New Jersey. She was instantly hooked into making costumes and props. Her parents were pulled into it soon after.
Courtney is the main cosplayer, model and idea person; Wendy has dusted off her sewing machine and she and Courtney do all the sewing and most of the armor making. Jay (aka Prop Dad) helps Courtney make the props, does some cosplaying too, and manages the power tools.

All Tutorials by Cosplay 4 Us All

Back to Top
Cullen Cosplay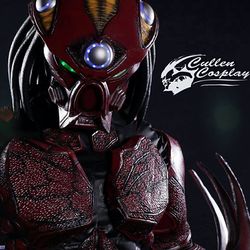 I'm a husband and a father that just hangs out in his basement and makes stuff out of foam. My family will always come before building....

All Tutorials by Cullen cosplay

Back to Top
Dhareza Cosplayza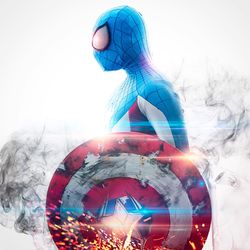 Dhareza is a Creative Director for an NYC based Marketing agency by day, and by night he is still a Creative Director working at the agency. But when he has spare time, the superhero tights come on. Dhareza has cosplayed for over 5 years and specializes in armor and props using eva foam, worbla and any other materials he can get his hands on. He was bitten by the cosplay bug after attending New York Comic Con with fellow cosplayer Becka Noel. It didn't take long before the feel of an X-acto blade and a Heat Gun became normal.

All Tutorials by Dhareza Cosplay

Back to Top
DIY Prop Shop/Cosplay Shop (AWEme)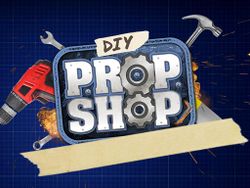 DIY Tutorial channel by the Nerdist

All Tutorials by DIY Prop Shop

Back to Top
Egg Sisters Cosplay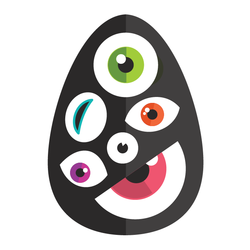 Just two nerdy sisters near Chicago who like to make elaborate nerdy costumes.

All Tutorials by Egg Sisters Cosplay

Back to Top
EPBOT
Geekery, Girliness, & General Goofing Off.

All Tutorials by Epbot

Back to Top
Epoch Echo Cosworx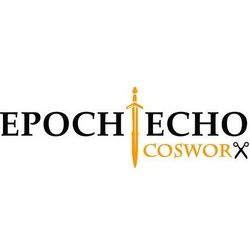 Beverly Downen (Downen Creative Studios) and Heather Robb (HarBeastie) have joined forces to become Epoch Echo Cosworx to make all the things! Find our patterns on our ETSY shop, and visit our You Tube channel for tutorials!

All Tutorials by Epoch Echo Cosworx

Back to Top
Evil FX Props and Armor (David Carpenter)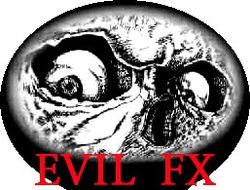 I have a degree in Makeup and Special effects as well as the title of Master Glassblower in old world style glass making. I currently work as a freelance FX Artist making mostly custom costumes and props for films and businesses. I love to Costume/Cosplay and often travel to various Sci-fi, Fantasy, Horror, Anime and adult conventions as a Guest Artist or to compete, show off and strait up get my freak on.

All Tutorials by Evil FX Props and Armor

Back to Top
Evil Ted Smith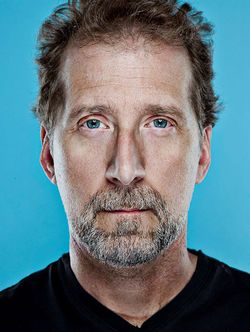 Been working in Visual Effects, Costumes and Props since 1989. Played more monsters than I can remember. Sci-fi fans and my fans can find my work here.

All Tutorials by Evil Ted Smith

Back to Top
Fev Studios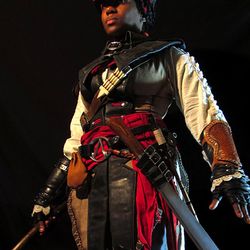 I make prop replicas for a living, and do a bit o' costuming from time to time!

All Tutorials by Fev Studios

Back to Top
Fon Davis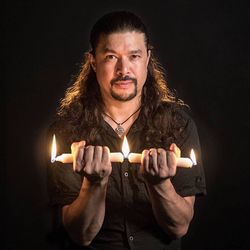 Fonco CEO/creative director, creator, producer, director, designer, vfx artist, guest host, Stan Winston School instructor & celebrity judge

All Tutorials by Fon Davis

Back to Top
Frank Ippolito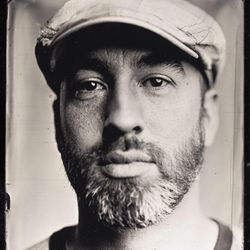 Creating his own Halloween masks at the age of 10, Frank Ippolito was always a lover of monster movies and special fx makeup. Frank has now enjoyed more than 13 successful years in the industry, working on notable films like Pirates of the Carribean 2&3, and has appeared as a two-time competitor on Syfy's hit show Face Off. Last year, Adam Savage tapped Frank to help create his amazing Admiral Ackbar cosplay for his incognito entrance to Comic-Con and is continuing to work with him and the Tested.com team to debut an animatronic Zoidberg project (Futurama) later this year. Most recently, under Michelle Burke's direction, Frank has been aplying Val Kilmer's Mark Twain makeup on his one-man show, 'Citizen Twain'. Frank owns his own shop in Burbank where he continues to work on multiple fx jobs as well as personal projects for his film company, Ghost Works LLC. He continues to be a contributing columnist for both Makeup Artist Magazine and Tested.com

All Tutorials by Frank Ippolito

Back to Top
Freakin Rad (Behind the Rad)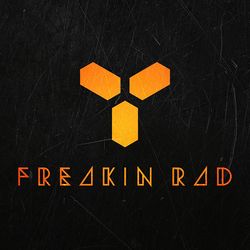 Gamers and action adventure enthusiasts beware: This is the Rad Zone. We make Freakin Rad films and videos of superhero battles, legendary trailers and epic situations. Whether you liking gaming, anime, superpowers, fights, explosions, chases, pokemon, minecraft, marvel or something else we've got something Rad just for you. So join the Rad!

All Tutorials by Freakin Rad

Back to Top
Friggin Boom Toys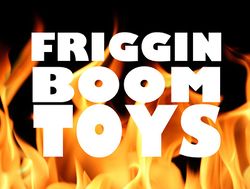 Friggin Boom Toys is a Youtube channel based around cosplay, Pokemon, comics, Deadpool and toys. Also the host is very handsome and great.

All Tutorials by Friggin Boom Toys

Back to Top
Gold Point Props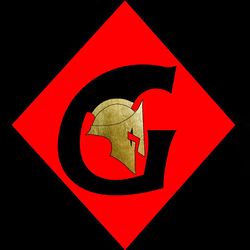 hello we are gold point props. we specialize in metal props. mainly metal helmets.

All Tutorials by Gold Point Props

Back to Top
Heroes Workshop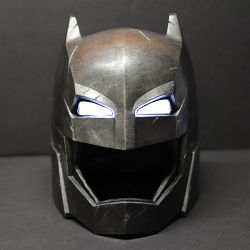 Prop and costume maker from Canada.

All Tutorials by Heroes Workshop

Back to Top
Hey Patch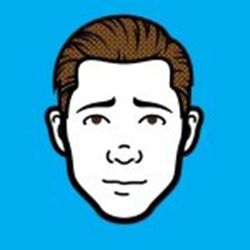 Hello, I'm Patch, I'm a Maker, Designer, PropMaker, Inventor, Filmmaker & Creative Force. I like making beautiful, funny, clever things.

All Tutorials by Hey Patch

Back to Top
IBlue Cosplay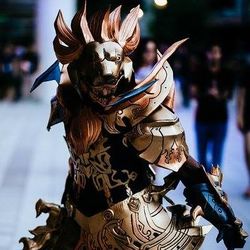 Hello & welcome to my channel. Where we are going? To a Land of Epic Creations.

All Tutorials by IBlue Cosplay

Back to Top
Indy Mogul (Backyard FX)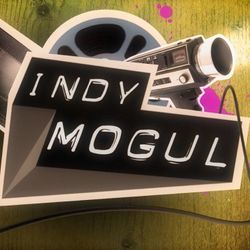 Fun, cheap, filmmaking. Call us @ (203) 900 INDY

All Tutorials by Indy Mogul

Back to Top
James Bruton (XRobots)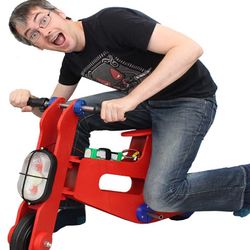 Some people produce music, comics, or art. I produce videos about applied technical creativity! - mostly building Sci-Fi props & Cosplays using 3D printing and electronics as well as traditional techniques such as sculpting, moulding & casting.

All Tutorials by James Bruton

Back to Top
Jechts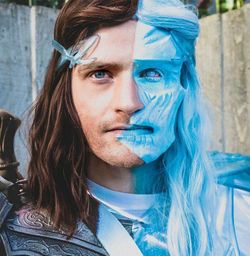 Cosplayer, Maker, and Occasional Bodybuilder.

All Tutorials by Jechts

Back to Top
Jessica Nigri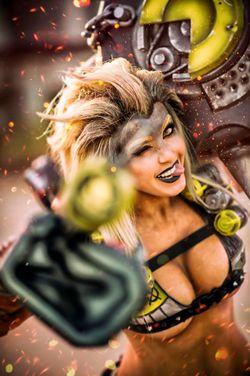 Jessica Nigri is an American cosplay celebrity, promotional model, YouTuber, voice actress and fan convention interview correspondent.

All Tutorials by Jessica Nigri

Back to Top
Kamui Cosplay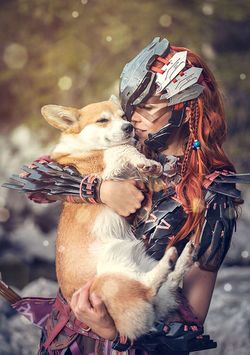 Kamui Cosplay is Svetlana, Benni, Zelda and Midna. We love creating costumes and props! We also love sharing our ideas and knowledge with other people because crafting together is even more fun!

All Tutorials by Kamui Cosplay
Kazplay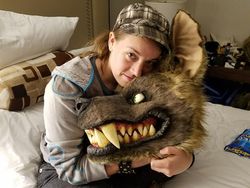 My name is Laura Mercer aka Kazul G Fox. Check out my pages for updates and pictures of my cosplay creatures!

All Tutorials by Kazplay

Back to Top
KnowOne's Designs (Garrick Backer)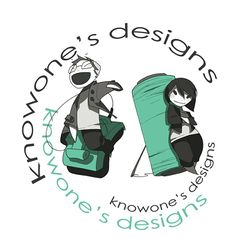 KnowOne's Designs is Garrick and Jackie and Backer. Hi! We are just a couple of crazy kids who enjoy building props and costumes together. We do work with our charity organization we helped found Project Hero and local comic shops and love being a part of the community... We love sharing our knowledge and will be posting build progress here and on our respective blogs so if you have any questions check them to see if your answer is there first. We will do our best to answer questions!

All Tutorials by KnowOne's Designs

Back to Top
Lightning Cosplay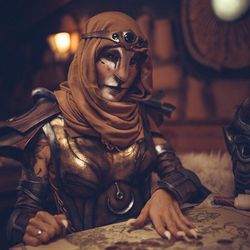 We are professional Cosplayer from Germany.
We are creating costumes since 2012 and it all started as a hobby. Since 2015 we are doing this as a full time job and had the honor to work for companies like Blizzard, Square Enix, Bethesda, THQ Nordic and Logitech.

All Tutorials by Lightning Cosplay

Back to Top
Little Sparkz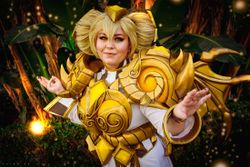 Cosplayer/artist/gamer

All Tutorials by Little Sparkz

Back to Top
Mae Morrison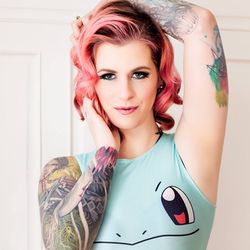 Community Specialist, Pitbull Adopter and Unicorn 🦄 Space Princess. I also wear costumes sometimes.

All Tutorials by Mae Morrison

Back to Top
Mango Sirene (Fawnina)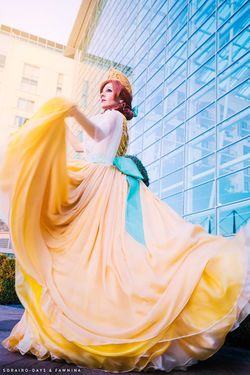 Hi, everyone! I'm Nina, a 26-year-old costumer, writer, and Twitch Creative Partner from the Midwest. I began making costumes in 2007; I try to focus on projects that teach me new techniques. :D

All Tutorials by Mango Sirene

Back to Top
Master & Apprentice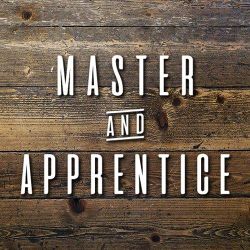 Master and Apprentice follows Marcus, a production designer with 17 years experience, and Adam, a novice cosplay-maker as they tackle a pop culture prop, from scratch, every episode.

All Tutorials by Master & Apprentice

Back to Top
Mercenary Makes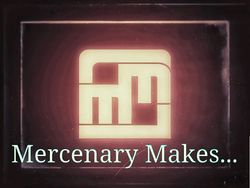 I have been creating models and miniatures for over 20 years and have recently moved into props and costuming.

All Tutorials by Mercenary Makes

Back to Top
Nuclear Snail Studios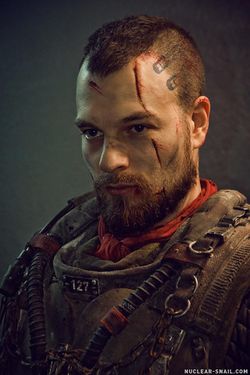 My name is Dimitri Zaitsev. I do post-apocalyptic stuff

All Tutorials by Nuclear Snail Studios

Back to Top
Odin Makes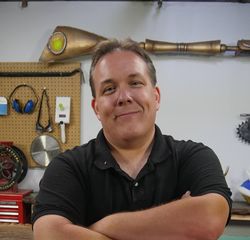 Hello, I'm Odin Abbott and I have been creating low budget props for over 25 years. Now I'm here to share some of my ideas with you!

All Tutorials by Odin Makes

Back to Top
Punished Props Academy


What is Punished Props?
We're a prop and costume making husband and wife team from Seattle! Since 2009 we've been building props and costumes with each other and our friends. Our passion for the creative process has pushed us to create bigger and more elaborate pieces and in 2012, I turned Punished Props into a full time career. In 2015 Brittany joined the team and the two of us have dedicated ourselves to providing our fans with the best video tutorials and guide books that we can muster! -Bill Doran 2016
Our Mission:
To teach the next generation of prop and costume makers the skills necessary to fully explore their passion and enthusiasm for the things they love. We create honest instructional content that is designed to push ourselves and others to be better makers. Our goal is to not only teach techniques, but to also be a positive role model and leader in a quickly growing community of makers, crafters, and creators.
All Tutorials by Punished Props Academy

Back to Top
Sean Thorsson (Thorsson & Associates)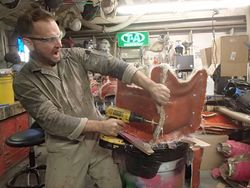 A custom production shop specializing in costume, prop, and set fabrication services.

All Tutorials by Sean Thorsson

Back to Top
Smooth-On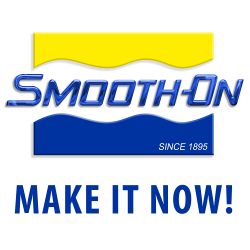 With literally hundreds of products to choose from and technical help to support you, we can help bring your creation to life or realize your production goals. For industrial use only. Keep out of reach of children.

All Tutorials by Smooth-On

Back to Top
Sorenzo Props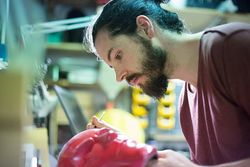 We make stuff, we make some really cool stuff, from television, movies, video games, even from you imagination.
Give us enough time and money and we can pretty much make anything you want.

All Tutorials by Sorenzo Props

Back to Top
Suspicious Tumbleweed Cosplay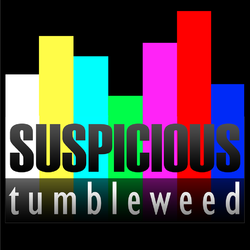 My name is Eve. I'm a costume maker and fabricator from Quebec, Canada. I started cosplay in 2012 with my friends when we were still buying our costumes online. Seeing all the lovely things people were making with their own hands, especially Melting Mirror, made me want to learn.
In 2013 my mother helped me by sewing my cosplays and I practiced making a few things myself. In 2014 I tried my luck at armor making. Ever since then I fell in love with making and wearing armors. In 2015 I finally learned to sew and began to make everything on my costumes myself. Since 2016 I've grown as a costume maker and I've done more commissions.

My goals are to help others learn, perfect my craft, do commissions and one day be a judge in the masquerade.

All Tutorials by Suspicious Tumbleweed

Back to Top
The Armored Garage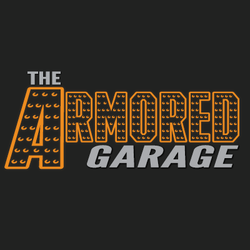 Rendering programmer by day, costume and prop builder by night.

All Tutorials by The Armored Garage

Back to Top
The Project Work Bench (Matt Munson)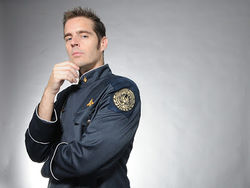 Over the years, I've found myself building all kinds of things. I started out with model kits and light sabers. Now I'm building robots and cars. This channel is dedicated to documenting builds I am working on, events I attend that are related to the hobby, and also interviews with friends and professionals.

All Tutorials by Matt Munson

Back to Top
Tim Winn (It' Tims Time)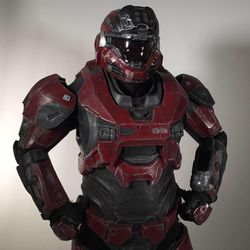 I make costumes and youtube videos and short films youtube channels alwaystimstime itstimstime and freakinrad.

All Tutorials by Tim Winn

Back to Top
TESTED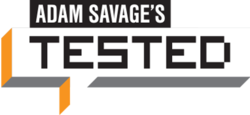 Will Smith and Norman Chan launched Tested in 2010 as a place to share their interests and passions with the world. As the curators and producers of everyday stories and video on Tested, trust Will and Norm to bring the off-beat enthusiasm and pragmatic coverage that long-time Tested readers have come to expect, infused with Jamie Hyneman and Adam Savage's sensibilities and hallmark inquisitiveness.

All Tutorials by TESTED

Back to Top
Vert Vixen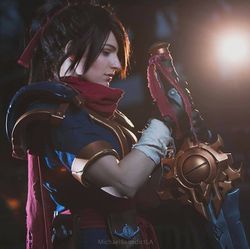 Twitch Partner, Armor builder, Costume Creator.

All Tutorials by Vert Vixen

Back to Top
Volpin Props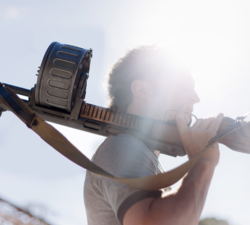 Volpin Props is a prop making studio specializing in replicas of video game, fantasy, and real-world props. I also specialize in pretending to know what the hell I'm talking about.

All Tutorials by Volpin Props

Back to Top
Wayne's Workshop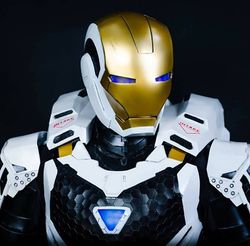 hi everybody, im Wayne Berendhuysen, a propmaker and cosplayer from the netherlands.

All Tutorials by Wayne's Workshop

Back to Top
William Jakespeare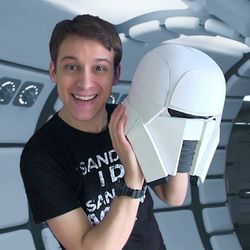 I'm an independent filmmaker who builds props and makes mainly comedic youtube videos.

All Tutorials by William Jakespeare

Back to Top
WindofthesStars Cosplay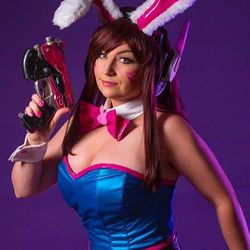 For the last 10 years, I have created over 100 elaborate costumes, for myself and others, that originate from movies, video games, comics, Japanese anime & manga and of course of my own creative designs.

All Tutorials by WindoftheStars

Back to Top
WM Armory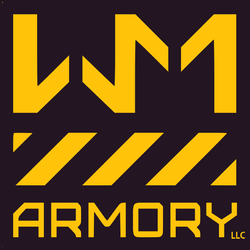 All of the drafting, building, and painting that goes into WM Prop costumes is a one-man project. Currently, the main focus of my work are video game replicas, but I do enjoy tackling original designs and projects.
I specialize in EVA foam and electronics, but I am currently building and expanding onto bigger and better materials.

All Tutorials by WM Armory

Back to Top
Yaya Han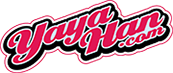 Yaya Han® is one of only few cosplayers in the world to build a business in this hobby-ist community, but even after a decade of success, she strives to stay true to what got her into this field originally - fun and creativity. To this day, Yaya has made a myriad of costumes in the genres of anime, manga, video games, sci-fi, comic books and of course from her own original designs.

All Tutorials by Yaya Han

Back to Top
Zonbi's Workshop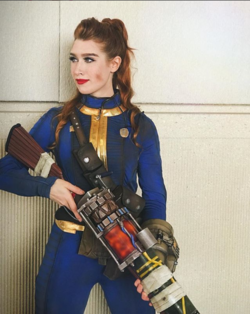 Let's make cool stuff together!

All Tutorials by Zonbi's Workshop

Back to Top
ZProps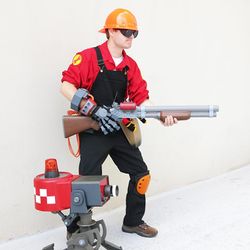 A Step by step blog of my most recent props, starting from April 2011. Subject matter includes movie, video game, anime, and other props.

All Tutorials by Zprops

Back to Top